Testimonials From Our Clients
Customer service is a large part of the Project Stainless way of thinking. We try our hardest to ensure that every detail is seen to and every facet of the project is as you the customer want it. On top of this, we have the facilities and skilled staff to cater to any project you have in mind.
Here are a few words from some of our satisfied customers:
Lure Café Brasserie, Waiheke Island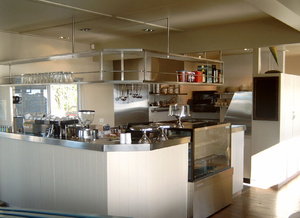 25 August 2009

Management
Project Stainless
Auckland

Over the past four months we have completely rebuilt our premises in Oneroa and then fitted out with a completely new commercial kitchen and furnishings.

At times this has been very stressful but we wish to say that Ian Fowler who works for your company has always been extremely helpful and very professional. Ian has worked with us in solving several problems with design and layout of our premises and its fittings. For Ian nothing is too much trouble, he thinks outside the square and has a great sense of humour which has helped lighten our work load immensely.

We have comments daily from the public and friends of ours at how fantastic the premises are looking. This is due in a big part to Ian and the rest of his team who we've been fortunate enough to have working on this job.

So we take this opportunity to thank you and the other staff who have come over to work with Ian for making this project of ours such a success.

Kind regards,

Debbie & Dave Tong

Owners
Lure Café Brasserie

MWF Manufacturing Ltd

8th September 2009

Scott and the Team at Project Stainless are one of our key suppliers, providing an outstanding service to us over the past few years. Their commitment ensures at all times that the pressures of completing projects on time & on budget are always met.

A fantastic quality product & top notch service every time.

MWF Manufacturing Ltd
LJS Management Ltd.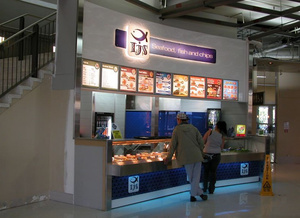 8th September, 2009.

To Whom It May Concern,

Re: Project Stainless Limited

I have had the pleasure of working with the the team at Project Stainless Limted for over 12 years, including dealings with the core team working for other companies.

The work Project Stainless Ltd carries out for LJS is always on time and to budget - there are never any exceptions. They have always offered assistance with designing equipment and with the vast knowledge they have of the food industry, any new designs are inspiring, yet always include consideration to LJS operational requirements.

I find their craftsmanship to be exceptional. They always produce high quality products and any time deadlines are never an issue.

I would have no hesitation recommending Project Stainless Ltd, and their team to anyone looking for a company who takes pride in their work from the initial design stage to the installation.

If you require any further information, please do not hesitate to contact me.

Yours Sincerely,

Malcom Smith

Operations Director
LJS Management Ltd.

Southern Engineering Solutions Ltd

15th September 2009

Project Stainless are a valuable ally for us to cope with specialist and/or overflow work. Their price, quality and attention to detail are excellent. Scott and Nigel make a real effort to understand what is required and meet sometimes tight schedules for us. It is great to have a company close by that helps us get the job done!


Craig Russell

Workshop Foreman
Southern Engineering Solutions

Masterwood Joinery, Central Otago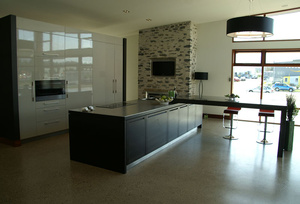 15th September 2009

Project Stainless have been the preferred supplier of stainless steel bench tops for Masterwood Joinery for some time now. We find that Scotty and his team manufacture a quality product at a fair price.

Masterwood Joinery deals in top end Domestic and Commercial joinery throughout the Central Otago region and relies and prides itself on having quality suppliers who can deliver on time. Project Stainless, just don't let us down, they give us a delivery date and its here. But above all the product is to a very high standard.

The strength of any business is the relationships between supplier and manufacturer, and we believe we couldn't get any better. A big up's to Project Stainless, keep up the good work.

Craig Duncan

Director
Masterwood Joinery